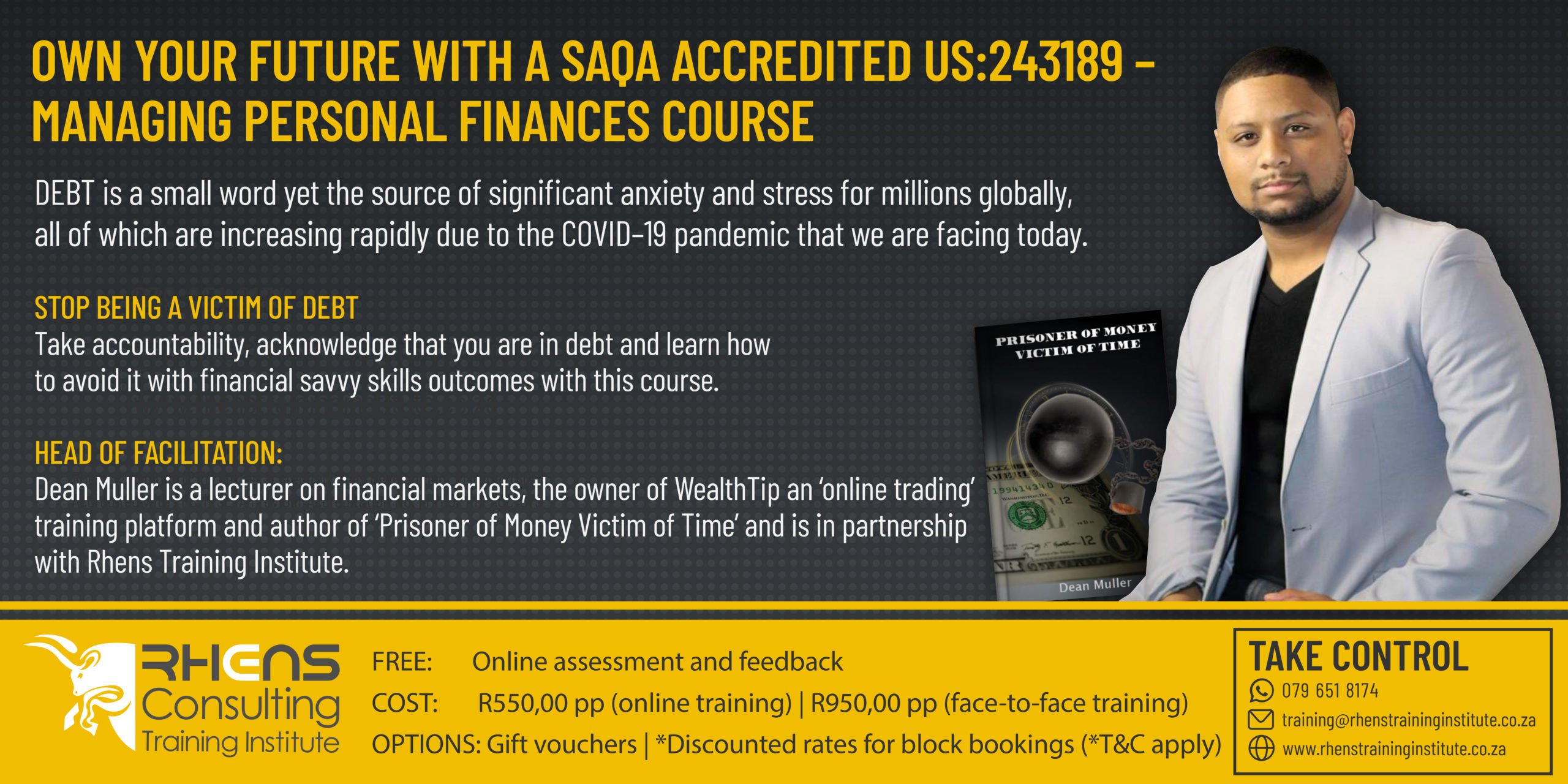 Affordable Training + Vouchers + Added Discounts @ Point Of Payment For Training
Purchase A Study Voucher & Save

Quality Training Courses Selected Based On Relevance Now & Future Skills Needs
Providing a Range of Credit and Non Credit Bearing Online & Face To Face Training Courses
At Rhens, we steer careers. Our unique value proposition lies in our 360

 

degree full circle approach where training and skills development is delivered via our registered and accredited training division and thereafter we support learners and employers to match candidates for employment via our APSO registered and accredited recruitment division. Rhens strategically focusses on promoting entrepreneurship which we believe is the only way to grow the economy, through boosting the numbers of self-employed small business owners to acquire the right mix of operations and leadership skills via Rhens so as to be more equipped to manage their own businesses and create job opportunities for others in the formal and informal sectors.
LEARNER-CENTRED APPROACH
Our learner-centred approach ensures that your online training and face to face learning experience results in your academic and skills development success.
GAIN AN ADVANTAGE
Differentiate yourself within the job market with your qualification and enhanced skills and certicate of achievement 
as proof of your new skills.
QUALIFIED, EXPERIENCED FACILITATORS
All of learning programmes, online and face to face and blended tuition combinations are facilitated by highly-qualified, industry knowledgeable 
Subject Matter Experts (SMEs).
ONLINE STUDIES @ YOUR PACE AND CONVENIENCE
Online learning means you get to study at your own pace in your own time – which is highly recommended – as you get to upskill yourself at your own pace.  We do recommend you speed up the learning though but we do suggest you step it up rather than to take your time).  Your transport cost savings becomes your wi-fi data spend, turning savings into a learning  investment.
FLEXIBILITY | CUSTOMISATION | PROJECTS | RETAINERS | EMPLOYERS | EMPLOYEES | ENTREPRENEURS | YOUTH | PWD | HEALTHCARE PROFESSIONALS | NATIONAL COVERAGE FACILITATED IN A CHOICE OF OPTIONS THAT SUITS THE CLIENT AND THE LEARNER   
Our courses can be customised and we are flexible around time and venue options to suit learners and employers. We support companies large and small to achieve time, productivity and cost efficiencies through a planned approach that integrates and benefits WSP / ATR / BBBEE with the guidance of our expert SDF service to all

employer

clients. All our training programmes answer to the call of relevance and must be 'future-usable' so that skills gained can support 4IR, AI, mechanisation, automation, to name a few. 
FACE TO FACE TRAINING
Offered at a range of venues across the Western Cape predominantly, but we also train in other provinces hence no area is out of reach for face to face and ZOOM' (face to face) training options.
ONLINE E-LEARNING
All it really requires is for learners to have access to their own data as well as of course diligence and self-discipline to study in a remote distance learning, online environment. Notwithstanding, our facilitators and back-ofice training teams are a 'chat' away to support learners. Benefits and highlights of online course studies is that of saving time and money as there is no need for travel and because online courses generally cost less than face to face courses. Our online courses can be accessed anytime, anywhere, and are fully adaptable to all device-types.
BLENDED LEARNING OPTIONS
Offers learners a combination of both face to face and online options as many of the practical accredited courses requires us to arrange 'practical' time to show you the practical 'things' like Fire Training US12484.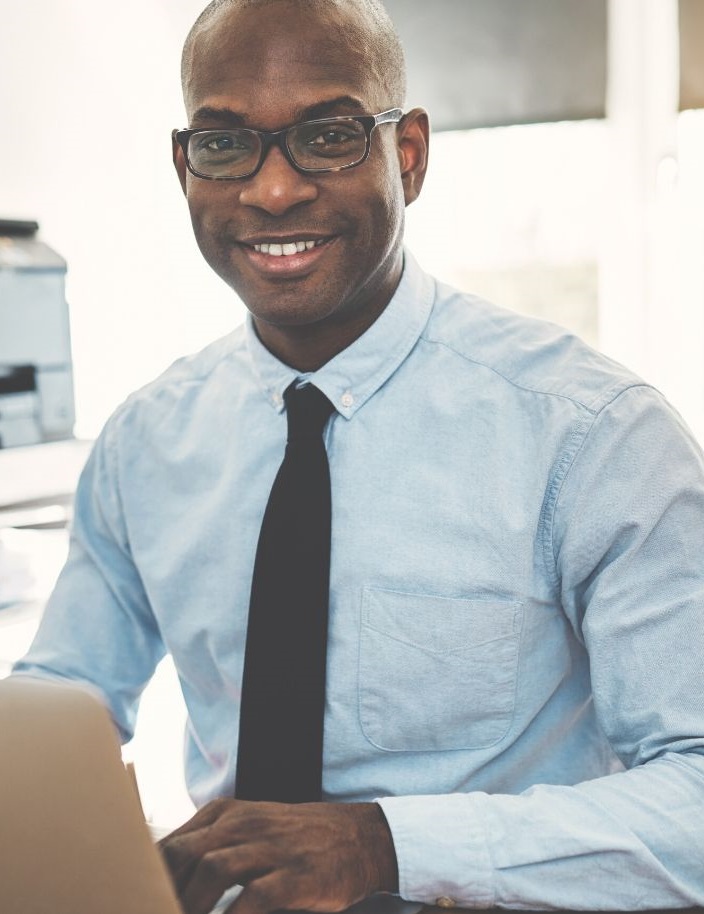 Why Study With Us
The Best For the Job
COMPANIES | EMPLOYERS
At Rhens we know the importance of meeting the '2% of the workforce must be persons with disabilities' BBBEE target and we understand what it means to increase ROI and we get that very famous one called '…cut costs everywhere…'.
But @Rhens, we contribute to more than just cold, hard numbers in the workplace.
One of our unique value propositions is that of the recruitment, placement, training and skills development of persons with disabilities in core, support and technical or artisanal roles across industries.
INDIVIDUALS | YOUTH | EMPLOYEES | ENTREPRENEURS
We provide candidates with job opportunities to achieve their career aspirations and unknown potential. The options are endless and the choice is yours – do not let lockdowns nor viruses stop you from learning.  
THAT SECOND JOB YOU ALWAYS DREAMED OFF
Prepare for financial freedom and not financial knockdown in 2021. Now is the best time to find your side hussle job –  our signature career-paths range from Health & Safety to Online Trading offered exclusively at Rhens Training Institute.  

 Our Courses 
REGISTRATION PROCESS FOR LEARNERS REGISTERING FOR THE FIRST TIME | PROCESS TO PAY FOR COURSES
Choose your course(s).
Click on 'Add To Basket'.
At the bottom of the "Basket' page you will be required to 'Proceed To Checkout'.
Once you clicked on'Proceed To Checkout' you will be required to complete your personal information which serves as follows.                               a) to register as a first time learner; &/or                                                                                                                                                                         b) to purchase your courses
You will not be required to pay for your free US9964 course, but you must still complete this information page to register as a learner.

I have really enjoyed my training with Rhens Training Institute. As an entrepreneur I have learnt how to think 'out of the box', to take my health and safety training into my own workplace and how to help protect people in my community if I have to should the need arise
Sibu, Philipi, Western Cape.
Thank you to your support team and facilitators who have helped me to complete my course. I look forward to signing up for my next course and happy to refer any friends and family who want to study further. You guys are awesome.
Miguel, Elsies River
Address
PO Box 50863, V&A Waterfront
Email
training@rhenstraininginstitute.co.za