US243189: Manage Personal Finance (L1 Cr8)
We are excited to offer this course using the following 2 ways of tuition options: 
a) you can either do it face to face
b) alternatively you can choose to complete the course online at your own leisure
The time spent learning online is an investment into keeping you safe and protected and it means that productivity is less affected if you are an employee
Register and enjoy our discounted PROMOTIONAL LAUNCH offer rates:
Pay only R950 instead of R1500 until end of MAY 2021 on this special LAUNCH PROMOTION for the credit-bearing version of this important training course.
Use the coupon code: NON-ACCREDITED in the basket or checkout to receive a further R400 off discount should you prefer to do the non-accredited version of the course at the rate of R550 which is part of our special LAUNCH PROMOTION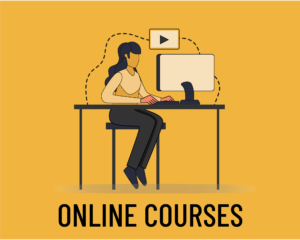 US243189 - MANAGING PERSONAL FINANCES  (Cr8-L1)
WHAT IS THIS COURSE ALL ABOUT
Module Objectives
To bring financial awareness to the general worker.
Encourage a greater understanding of how money works.
Educate students on how to manage debt.
Provide an opportunity for financial independence through financial literacy.
Why This Training
According to the Institute of International Finance (IIF) South Africa's debt could reach as high as 95% of it's GDP by 2024. This means that soon the countries debt with be equivalent to the countries value as a whole. This will result in an increase in cost of living as well as increased taxes for all employees.
Social economics studies have shown that when employees are under financial stress it affects work productivity which ultimately affects efficiency down to the service delivery and quality of product.
Our research and observation shows that people and companies that support employees to manage their debt with solution methodologies provided through formal training has proven to decrease financial stress and as a result, increase productivity in the workplace which leads to more efficient service delivery and quality of product.
HOW THS TRAINING WILL BENEFIT BUSINESSES
Businesses:
SETA Accredited training program that provides an opportunity to up skill workers, increasing moral and overall work confidence.
Companies can claim back on Skills and there are SARS tax break benefits - which you can get information on from our inn-house SDF
Overall increase in productivity, decreased absence rates, better workflow results, positive ROI, turnover for the business.
Employees and Individuals:
Greater understanding in financial management.
Wiser spending will result in controlled salary increases.
A certificate with either credit bearing status if a Portfolio Of Evidence is submitted to SETA