Description

WHAT IS FIRST AID TRAINING ALL ABOUT & WHY IS IT IMPORTANT
This  interactive course ranges from Level 1 to Level 3 and is facilitated on the basis of a combination of either Level 1 (2 days) /  Level2  (3 days) / Level 3 (3 days) on its own OR alternatively as a combination of Level1+Level2  / Level2+Level3  over 3 days OR alternatively all 3 levels ie Level 1 +2 +3 over 5 days.   It is a hands-on practical course requiring on-site, face to face classroom interaction with experienced and accredited facilitators with currently active' medical backgrounds.
Accordingly, this course is facilitated by Heart Guardians Emergency Training Centre, accredited with the Department Of Labour (DEL) and with the FP&M SETA to deliver and facilitate the accredited FIRST AID courses to Learners.
Practical, medically based training provided by our highly skilled, trained and experienced essential services frontline facilitators will equip FIRST AIDERS in the workplace and in any other organisation and / or anyone who works as a community worker and / or who is interested to follow a medical based career with the intent and purpose of being available to apply first aid in the workplace.
DURATION & REGULAR PRICES FOR FIRST AID LEVEL 1,2 & 3 (DEL, VALID FOR 3 YEARS):
DEL FIRST AID LEVEL 1 : 2 days, R970
DEL FIRST AID LEVEL 2 : 3 days, R1300
DEL FIRST AID LEVEL 3 : 3 days, R1500
DEL FIRST AID LEVEL  2 & 3 : 3 Days, R1500
DEL FIRST AID LEVEL 1 &2 & 3 : 5 DAYS, R1900
DISCOUNTED RATES
Discounted Rates For Block Bookings of 6* or more (T&C Apply eg discounts are not available with concurrently running other promotions
TARGET MARKET:
Health and Safety Reps and Committee members in the workplace.  It is also a highly recommended career path for the youth, the unemployed and anyone seeking a secondary career or just the skills to save lives.  Highly recommended for neighbourhood watch teams, churches, governing bodies, events planners, youth, unemployed, students, entrepreneurs and anyone wanting a 2nd job or wanting to follow or create a  health and safety career.
COMPANIES ARE WELCOME TO CONTACT US TO DO THE TRAINING AT THEIR OWN VENUE' ON-SITE FOR BLOCK BOOKINGS
DATES:
Check our calendars on:
www.rhensconsulting.co.za
• https://www.facebook.com/1665548320357798/
INTERACTION MODE: Face to Face, In Person and Interaction With Others
COVID-19 PROTOCOLS: Regulatory Compliances Strictly Observed
ADDED VALUE: * COVID-19 compliance elements included in training methodology & outcomes.
ASSESSMENT: Delegates will be required to pass an Assessment to obtain their certificate of completion and participation for the 3 year validity period.
VENUES: Pinelands, Koeberg, Strand, Durbanville, Bellville, Venue of your choice for block bookings agreements
COVID 19 PROTOCOLS & PARTNERSHIPS: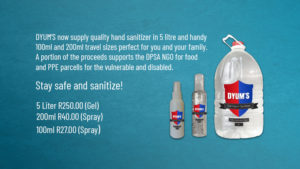 Regulatory compliances strictly observed.  Rhens Training Institute's COVI-19 PPE is supplied by Dyums PPE.  The managing director of DYUMS PPE is PWD small business owner and a member of Disabled People South Africa.
MEDICAL FRONTLINE ESSENTIAL SERVICES HEALTH PROFESSIONAL FACILITATORS: PARTNERSHIP AGREEMENT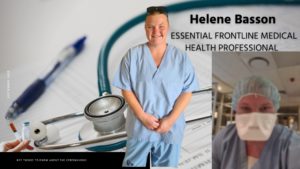 Rhens Training Institute has a partnership agreement with Heart Guardians Emergency Training Centre who is accredited with, amongst others, SAIOSH, RCSA, AHA, SAIOSH, Intrasafe etc and whose expertly trained and skilled, frontline essential services medic facilitators present all Rhens' health and safety and emergency training, headed by Helene Basson, our HEAD OF FACILITATION: COVID-19 | OHSA – HEALTH & SAFETY | EMERGENCY MEDICAL. Rhens Training Institute has a partnership agreement with Heart Guardians Emergency Training Centre who is accredited with, amongst others, SAIOSH, RCSA, AHA, SAIOSH, Intrasafe etc and whose expertly trained and skilled, frontline essential services medic facilitators present all Rhens' health and safety and emergency training, headed by Helene Basson, our HEAD OF FACILITATION: COVID-19 | OHSA – HEALTH & SAFETY | EMERGENCY MEDICAL. Heart Guardians Emergency Training Centre Pty Ltd is registered and licensed to offer and facilitate this training in partnership with Rhens Training Institute, a division of Rhens Consulting Pty Ltd, an accredited Skills Development Provider (SDP). Accredited with FP& M SETA, Provider Accreditation No. FPM19/PRPACC-075 until 2021/05/21(https://www.linkedin.com/in/helene-basson-9a66a4122/
(https://www.linkedin.com/in/helene-basson-9a66a4122/
VOUCHERS
It is more cost effective to purchase vouchers for block bookings and for discounts @ point of sale on regular priced training

DISCLAIMER & TERMS & CONDITIONS
Review our T&C'S on our website and social media pages.
The Rhens Consulting Pty Ltd Terms and Conditions and Disclaimer applies to all of the below as well as to any other that may not have been named and / or as may be implied as is reasonable and plausible to be assumed even though not stated in writing for whatsoever reason, ie:

Credit bearing accredited and skills programme courses
Non credit bearing accredited and skills programme courses
Specials and Promotions
Terms and Conditions
Training Calendar
Facilitation Partnership Agreement
CONTACT US
WHATSAPP:
079 651 8174
PURCHASES CAN BE MADE VIA PAYFAST ON THIS SITE:  www.rhenstraininginstitute.co.za